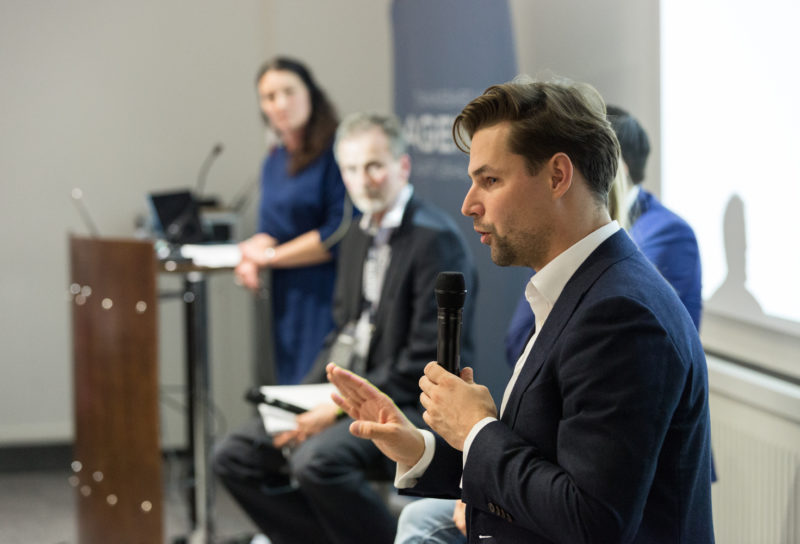 Finland's Minister of Justice, Anna-Maja Henriksson opened the dialogue by noting that digitalization, artificial intelligence and other technological developments set new perspectives for rule of law, democracy and fundamental rights.
– Technology can improve access to justice, evidence-based decision making and participation, she noted.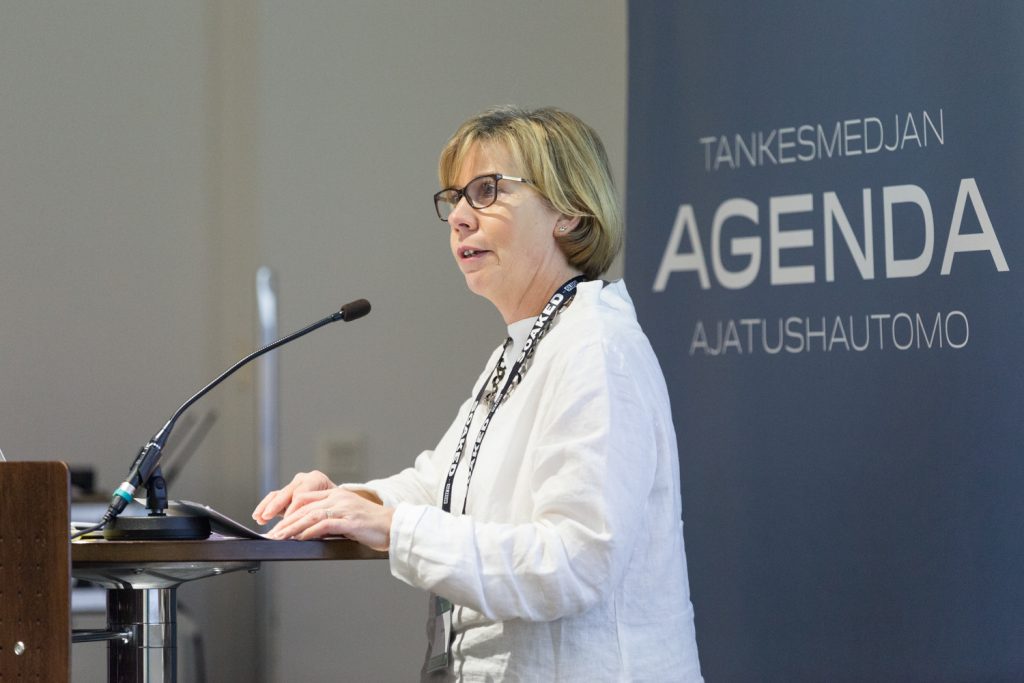 A particularly interesting area of development is the potential offered by new technologies to help citizens participate in democracy.
– It is possible to create new ways of involving citizens and promoting civil dialogue.
She's also concerned that participatory democracy today is at risk from threats such as decreasing voter turn-out, populism and disinformation.
– We must ensure that citizens trust our democratic systems and counter these threats by building up democratic resilience, protecting democratic institutions and ensuring media pluralism.
A new kind of vigilance is needed
New technologies also bring about new challenges for our fundamental values. The Cambridge Analytica scandal is one example of this. In that case, abuse of personal data also showed how rapidly trust in our fundamental democratic structures can be shaken.
– Another example is from the Finnish National Non-Discrimination and Equality Tribunal. It has issued a first legal decision concerning discrimination in automated credit granting. According to the decision, a person was discriminated against in the granting of consumer credit because no individual assessment of the person's solvency was carried out. The creditor only assessed the solvency based on background information, such as age, gender, place of residence and native language, Henriksson says.
The minister concluded by noting that the regulation of technology is something that is being discussed at several international forums, notably the European Union, Council of Europe and United Nations.
– I believe that, when discussing the regulation of technology, cooperation between different actors, such as the business and tech community, lawyers and academics, is essential.
Key takeaways from the panel discussion
In order to discuss the topic at hand the think tank had invited four leading thinkers and doers within the field. Here are a few highlights from the discussion, moderated by the journalist Antonia Berg.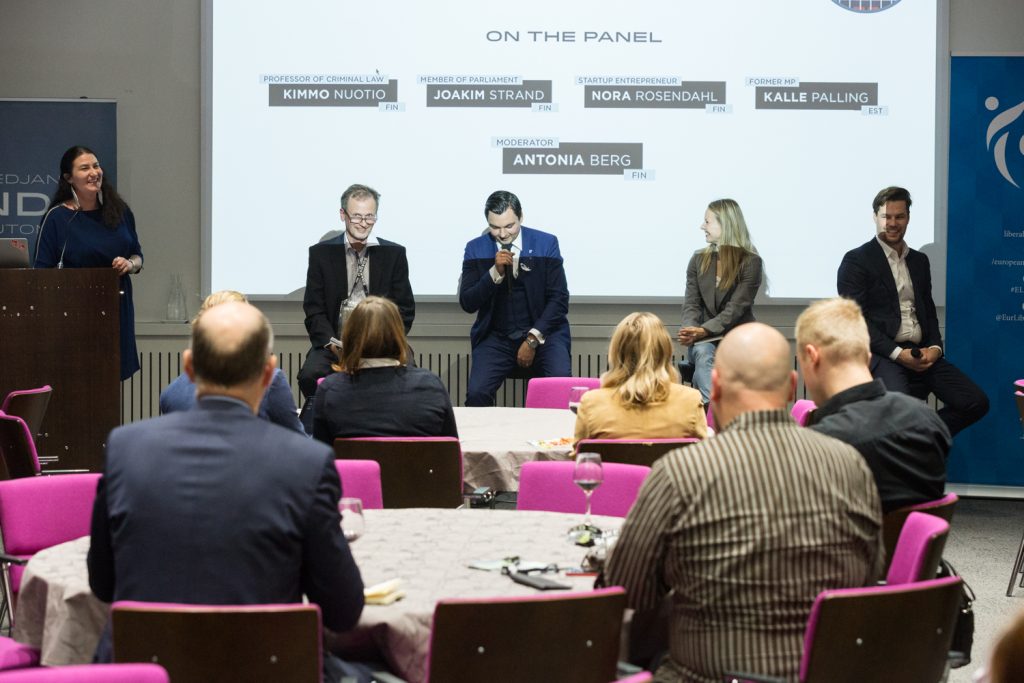 Kimmo Nuotio, professor of Criminal Law, University of Helsinki
– In theory you could automate courts and parliaments, but the moral philosophies being legislation is not meant to work without emotions. Criminal law is quite flexible, so I trust the judicial system also in cases where its hard to tell whether an error depended on a human or a robot.
– In the long run we need legislation to frame the use of technology. Aviation law is a prime example of where we are up to date.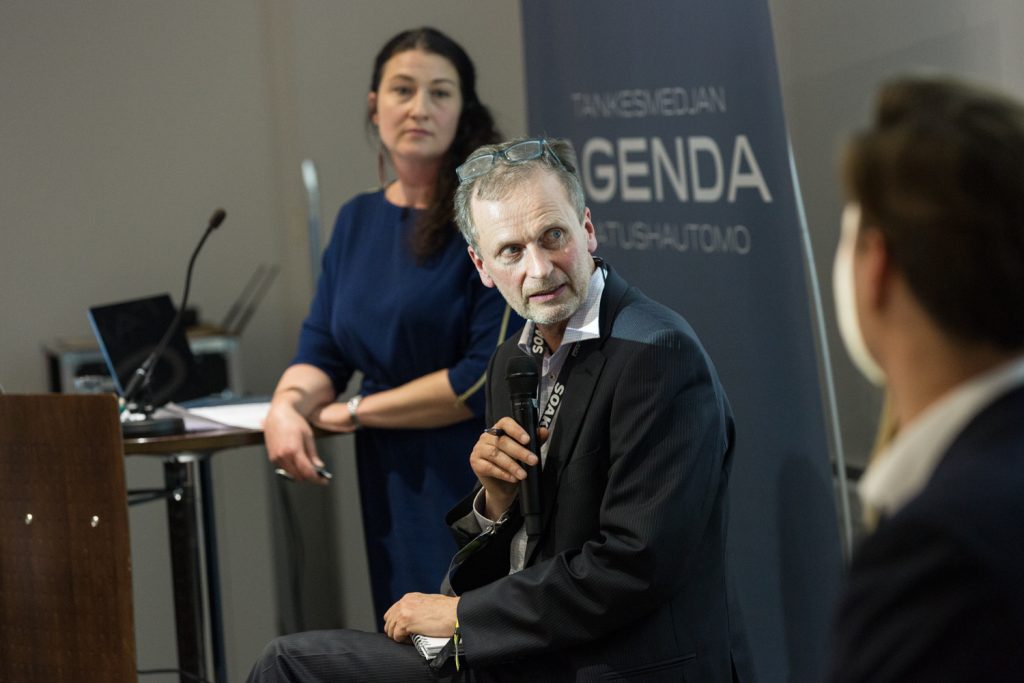 Joakim Strand, Member of Parliament (FIN), chair of the parliamentary Committee for the Future
– Decisions regarding social benefits could be automized to a bigger extent, but we need to ensure that the machines don't discriminate on e.g. socio-economic background of an applicant. There are many areas where a machine makes more rational and evidence-based decisions than humans.
– We need faster decision making in our legal system in order to respond to the fast-paced economy, and we need to allow for some trial and error in the public sector as well.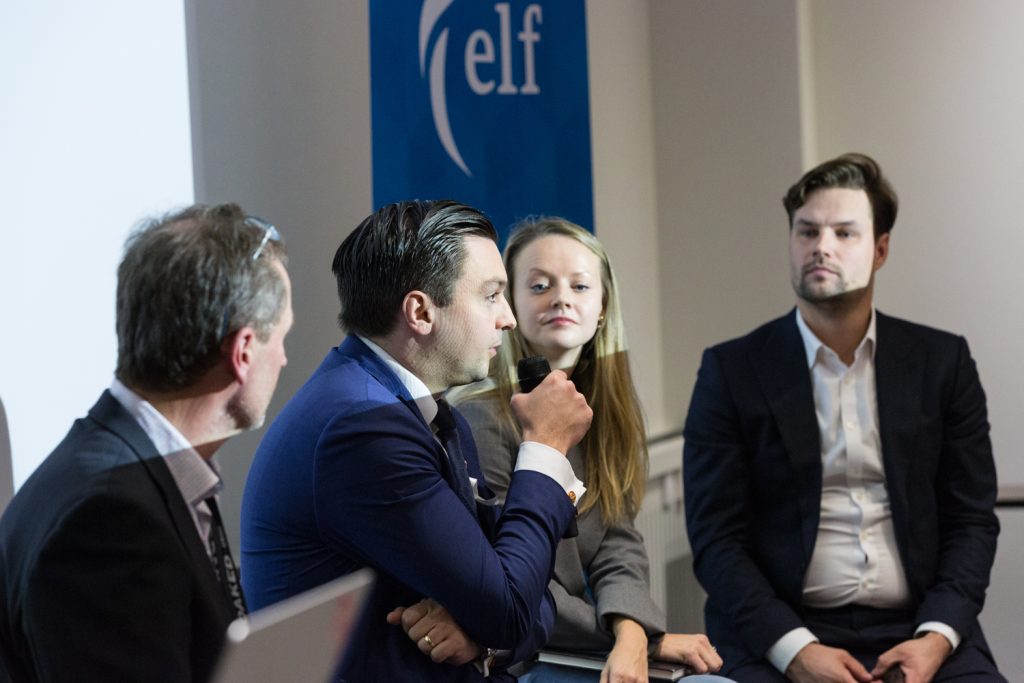 Nora Rosendahl, a start-up entrepreneur who is working on a doctoral dissertation on the future of work at Aalto University.
– There are a lot of areas the we shouldn't automate, even though we could. There is value in face to face meetings, that can't be calculated purely in efficiency or money.
– We need algorithms for preventable health care. But these raise ethical questions, such as who is responsible for the decision the algorithm makes in healthcare. And we need to take into account that a lot of background research today, used for a potential algorithm, has been done on on men. Or animal research.
– What happens when you lose your job because a robot recommended a course of action for you that was bad? And how does working with a robot as a colleague affect you?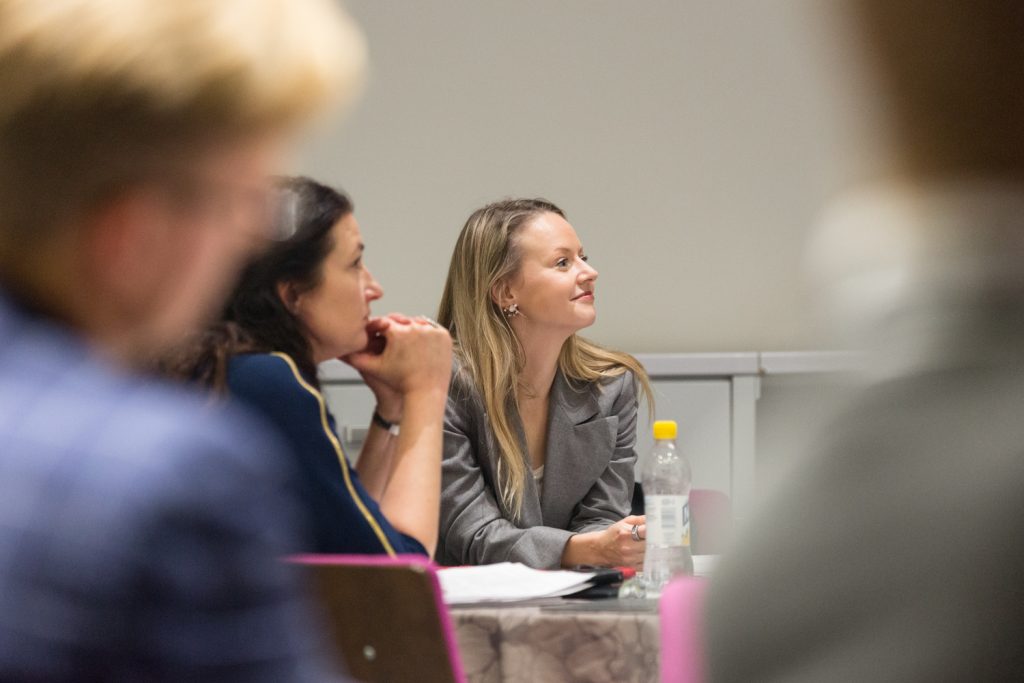 Kalle Palling, former MP and Chair of European Union Affairs Committee in the Parliament of Estonia.
– Estonia is working on legislation to allow autonomous delivery of small goods on sidewalks, in speeds below 6 km/h. They are also moving on legislation for self-driving cars and putting infra structure in place to provide for this. Cyber security and a fast 5G internet connection are key elements for smart mobility.
– We tend to overestimate the impact of technology in the short term and underestimate it in the long term. An algorithm is only as good or bad as the people programming it.
– We need a market that allows for the smartest tech in Europe, so we shouldn't overregulate with too much red tape. It's better to allow for mistakes in regulation, than to be afraid of mistakes and not have any legislation in place.
Palling is currently building a consumption-based insurance platform Cachet, which is providing insurance for the gig economy service providers.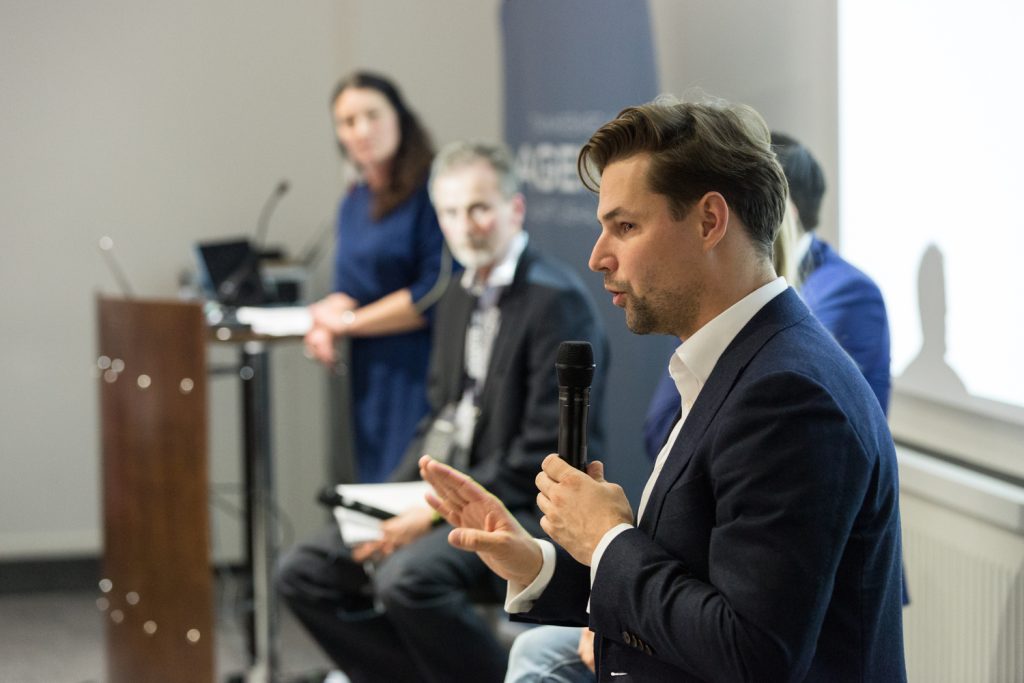 Image Gallary